Thank you for taking the time to visit my web site.  If you're here, it might be because you heard about my novel somewhere and wanted to know a little more.
Writing has been my dream since I was a little girl.  A friend recently reminded me that she and I wrote "novels" together and pretended to publish them all the way back in 5th grade.  I've written a lot since then– term papers, job applications, articles for a trade publication…  I even co-wrote.a book on digital platforms in French, but never any fiction.
Until now, with Sunrise over Paris.
I had a ball researching it.  I hope you have just as much fun reading it.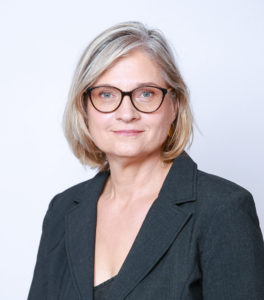 Raindrops on roses... a few of my favorite things, Parisian style
Above are three portraits of me, the stained glass windows at Saint Sulpice (not sure I was able to do them justice in my novel), Monet's garden in Giverny, a friend who popped by to say hello in my own garden, and a shot from an airplane off the coast of Key West.  I realize of course that Key West is not Parisian, but Heminway lived in both places…
As for the last photo– I love walking in Paris.  You never know you'll discover.  I especially enjoy reading the shop names.  Some of them are so bad you wonder if they're ironic.  The photo here is a real shop in Paris– and what better way to end this web page? Thank you for spending this time with me.  I'll keep a lookout for a boutique called "Merci" !